SPA Youth Club
Youth Club ( 12 yrs to 21yrs old)
Welcome to the world of vibrant energy at our Youth club! We are thrilled to invite you to join our dynamic community, where young minds come together to explore, connect, and create unforgettable experiences. Our Youth club serves as a hub for adolescents, offering a safe and inclusive space that encourages personal growth, friendship, and the pursuit of passions.
Dive into the excitement of Hydrodash, where you can conquer inflatable obstacle courses and make a splash with your friends. Unleash your inner cinephile during our movie nights, where laughter and popcorn fill the air as we gather to enjoy the latest blockbusters. Share laughs and delicious meals during our cozy dinners, where friendships are forged over delectable dishes. And for those who love friendly competition and strategic thinking, our board game sessions will challenge your wits and provide hours of entertainment.
The Youth club embarked on an unforgettable adventure at the Hydrodash activity, laughter and excitement filling the air! The youngsters (and some adults) conquered thrilling water obstacles and splashed through refreshing waves. Parents also made the most of their time by sitting back, relaxing, enjoying music, and refreshments at the beach!
Our Youth club is the ultimate haven for adventure and relaxation. So, come on board and embark on a journey filled with joy, excitement, and endless fun!
Lead: Eesha Jamal
Email: Eesha.jamal@yahoo.com
Contact: 8198 9270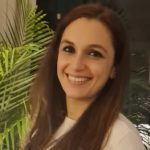 Co Lead: Kinza Qazi
Email: kinzaqazi3@gmail.com
Contact: 98110423